News Bulletins
JKM Albany
819 Livingston Ave Albany, NY 12206
Phone # 518.482.4405 | Fax# 518.482.4426
Regular Business Hours:
Monday-Friday 10:00 am - 5:30 pm
Saturday: **Closed on Saturdays from June 29 until August 31st** Will re-open on Saturdays beginning in September.
Sunday: Closed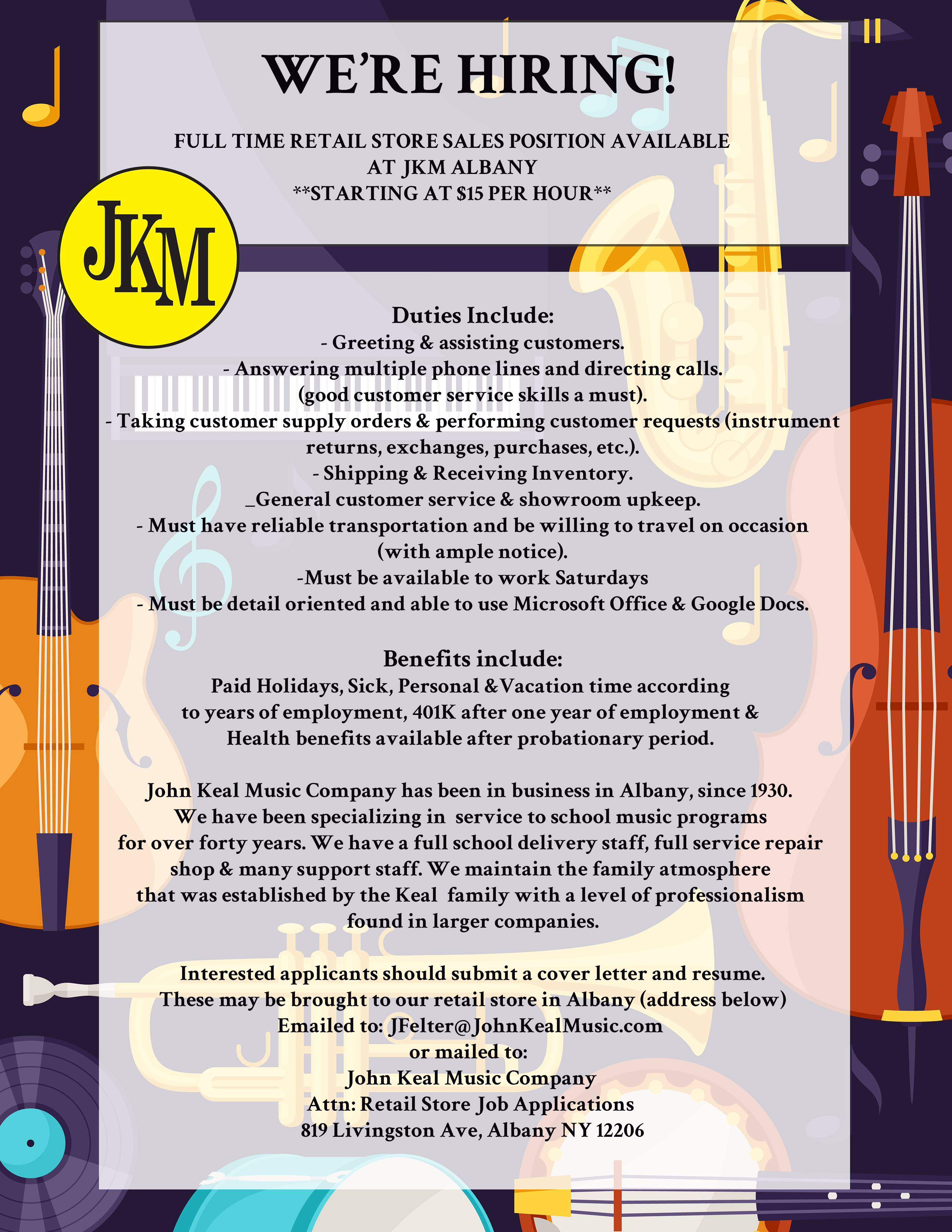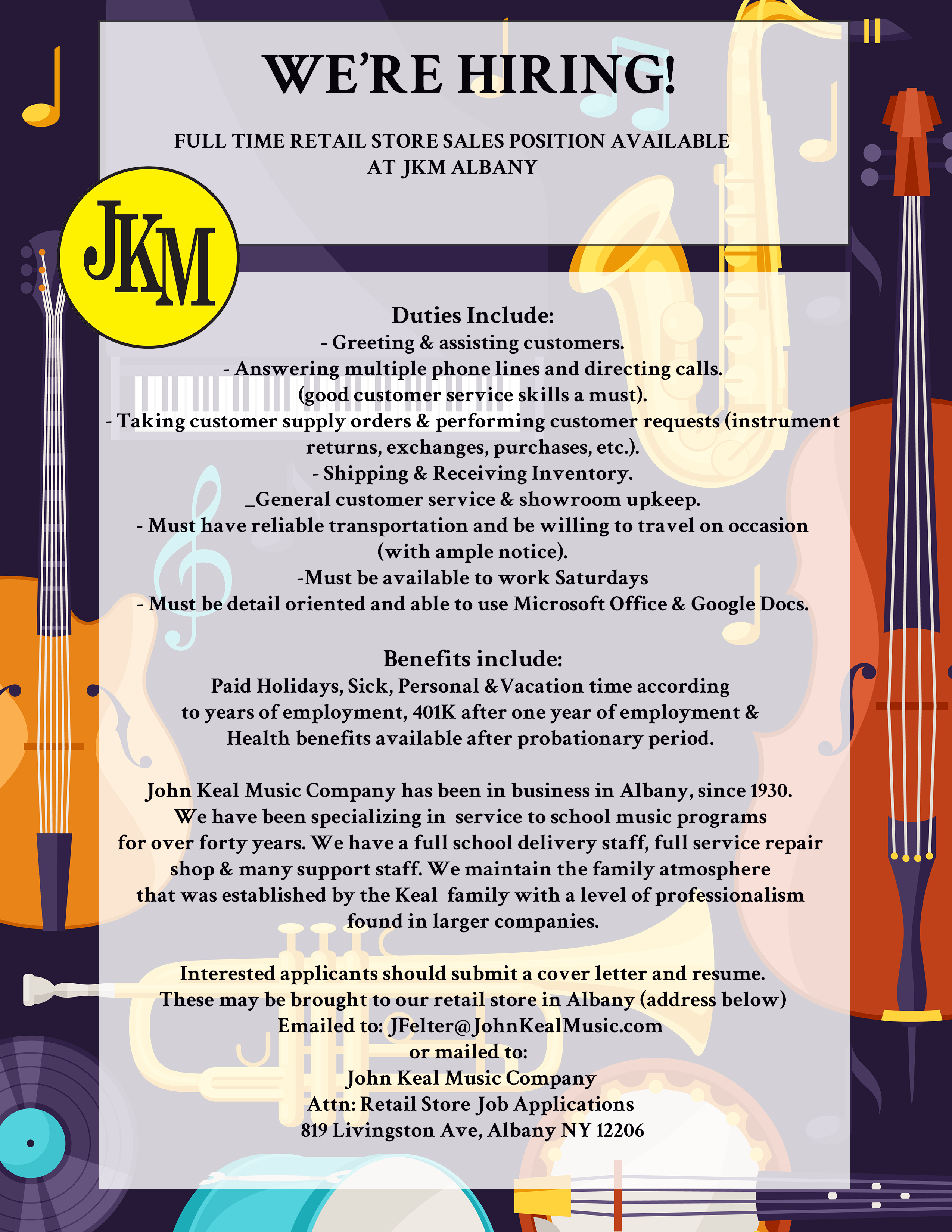 You can now request an instrument rental to be returned with our online form! Click HERE!
You can also request to have your privately owned instrument picked up for repair estimate from the school by filling out our online form HERE!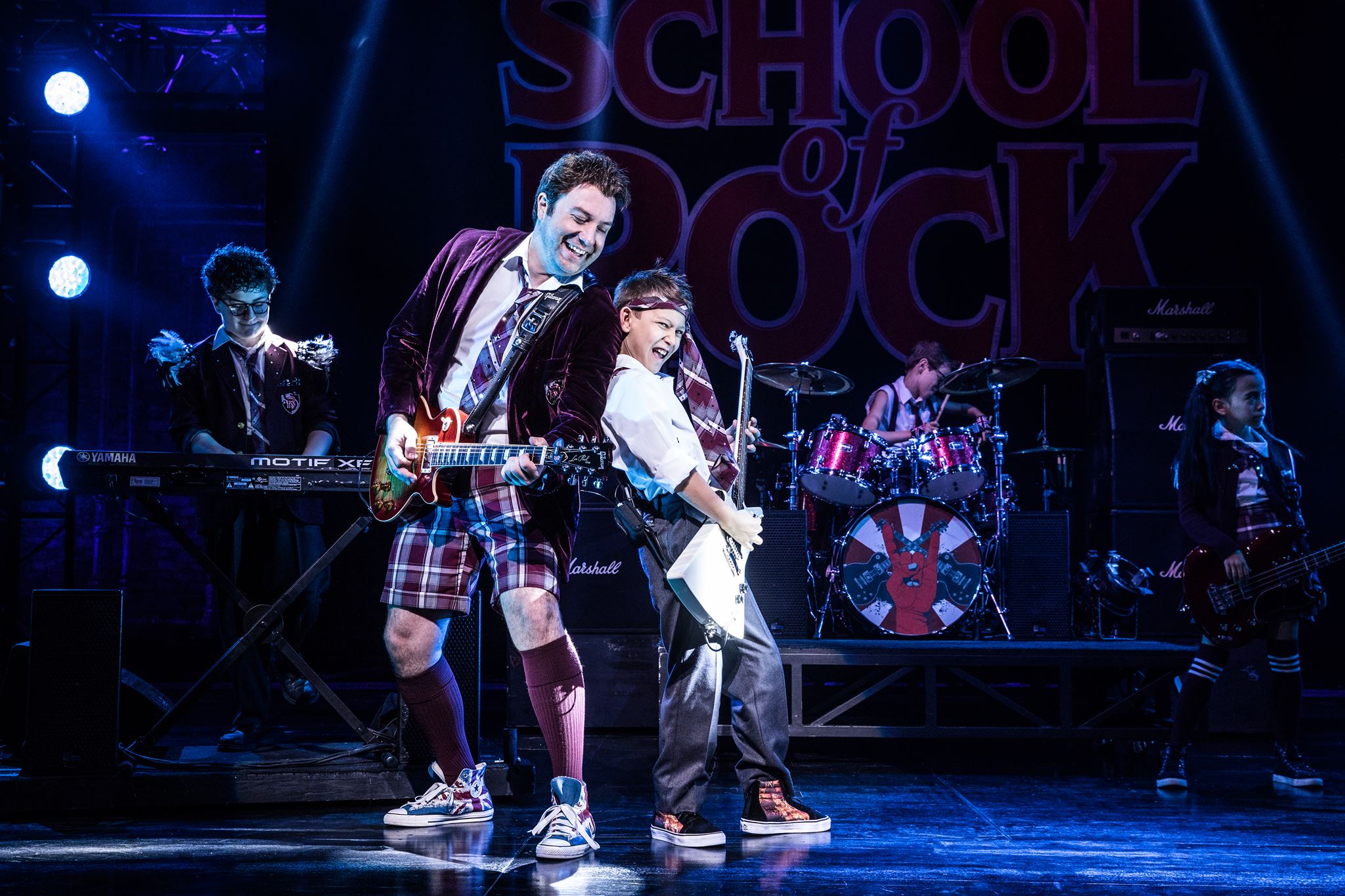 Come early for the School of Rock Show @ Proctors on February 6th!
Our Schenectady location; Hermie's Music will be teaching beginner ukulele lessons
and hosting a play along drum circle between 6- 7:30 pm.
Be sure to enter in the raffle where you could WIN a ukulele of your own!