Welcome to John Keal Music!
Our winter months provide an opportunity to celebrate Black History in February, Women's History and Music in Our Schools, both in March, and Jazz Appreciation in April, the latter usually accompanied by the last gusts of wintry weather.
While the continuing pandemic may dampen our desire to celebrate, and hinder our ability to make music collectively, there are other ways to acknowledge these months. Perhaps we can start preparing music by some of the wonderful, but underappreciated, African American and women composers. Maybe we can purchase some of the fine recordings of their works. If we are looking for winter reads, there are many excellent biographies that feature the trailblazers who fought racism and sexism to make their voices heard.
It has been a tough year for music in our schools. Our teachers and students (and parents) have been doing exceptional work in a constantly fluctuating environment. It has been hard for everyone, and much of the joy that music can bring has been muted by the constraints of living in a COVID world. Still, our hardworking and talented teachers are teaching mask-covered, socially distanced classes with half of their students just a thumbnail image on a laptop. If ever there was a year to celebrate music in our schools, this is the year.
Once again, I urge all of our customers, friends, and family to wear your masks, wash your hands, and keep socially distant. Hopefully, soon we will all be rejoining our choirs, bands, and orchestras to make music as it was meant to be made—together.
-Chris T., owner/manager
Special Spring Savings Going on NOW!


Buffet is also offering 0% financing
(No minimum purchase or model restrictions)
This Just In...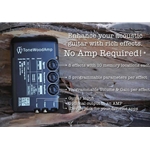 With a simple, quick and harmless install, the ToneWoodAmp magically attaches to the back of your acoustic guitar using magnets, allowing you to add different effects UNPLUGGED – NO AMP REQUIRED, With the effects emanating naturally and organically from the body of the guitar. Similar to the way the strings excite the top of the guitar to produce sound, ToneWoodAmp excites the back of the instrument, producing sound waves of effects such as reverb, echo, delay, tremolo and more, which interact with the natural sound of the guitar itself. The ToneWoodAmp is also a multi-effect processor which you can connect with any Amp/PA system and is also an iDevice interface allowing you to experiment with audio and MIDI apps.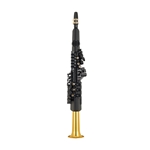 Play the saxophone anytime, anywhere. Featuring the Integrated Bell Acoustic System, this is a unique digital saxophone that lets you control the volume and still maintain a seamless sense of expressive unity with the instrument.
*Model: YAS-150
*Authentic Wind Instrument Performance with mouthpiece, key system, and bell based on an acoustic Yamaha saxophone.
*Breath Sensor
*Full Scale Sampling of Professional Players.
*Authentic Saxophone Tone in 4 types, 56 Genres!
*External Connection Terminals
*Dedicated Case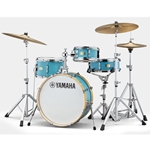 The Stage Custom Hip provides big sound in a compact configuration. 100% birch shells with a small footprint make it ideal for tight spaces - the perfect solution for drummers on the go. Includes 20" x 8" bass drum and Floor tom equipped with snares. Interested in this kit but also need cymbals/hardware, etc? Call us to put together a package 518-482-4405.














Call to order: Albany 518-482-4405 | Clifton Park 518-371-4455
Introduction to Band & Orchestra Videos:
What Can We Help You Find Today?